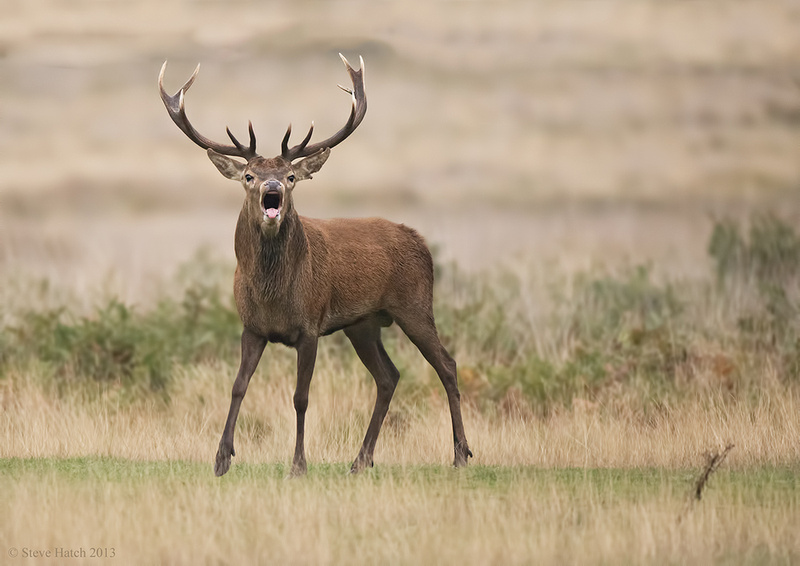 Last October I had planned to go to Richmond Park with two friends for the deer rutting season but anyone who has read my first blog post will remember that one person (sleeping beauty) or though not really much of a beauty in fact more of a beast, decided to lie in bed so our plans changed and we didn't go. This year the three of us decided to make the same trip although this time meeting up in Buckinghamshire with another good friend Neil Neville and a friend of his Wendy Salisbury. This time Rob and I were under no circumstances going to allow Steve to oversleep, fortunately we did not have to wake the whole road banging on his door at 1am as he had managed to drag his backside out of bed without too much trouble.
We set off from N.Devon to meet up with Neil in Buckinghamshire and after a quick chat we then set off for Richmond Park in search of our quarry. We were introduced to Wendy and together all five of us made our way into the park.
The weather was dry but not as predicted and it was quite cloudy so the light was far from perfect and the misty start we had hoped for never happened. This was the first visit to Richmond Park for us three country boys so we didn't really know what to expect, guided by Neil we were in front of a Red deer stag within minutes and their bellowing of other stags could be heard from all directions. We spent a very pleasant if not tiring morning photographing these magnificent animals as the dominant stags were using all their experience to stop some of the other males muscling in on their hinds. This is a place that I will certainly return to and hopefully the conditions will be more favourable next time.
The Parakeets that are thriving in and around London could be seen and heard all over the park, these are another bird I would like to photograph despite the fact that they are not an indigenous species but no photographic opportunities arose so perhaps another reason to go back.
The journey back was trouble free and sleeping beauty had managed to stay awake all the way home despite no sleep from the previous night.